Have you ever seen an ugly website? Of course you have! After sifting through countless websites throughout your lifetime, we've seen the good, the bad, and the ugly of website designs. Some may believe that making a pretty website isn't as important as the content itself. But we would love to refute and say that every aspect of making a successful website is as important.

Before we go into an in depth dive on what makes a good website. We have to know the few major principles of what makes a good website. 
Purpose – A purpose gives good direction and clarity for content on the website. You need to know what are your messages and what are you trying to achieve with each page. There isn't a point to include a page in a website when it doesn't serve any purpose.

Aesthetics – This is where you create your first impression to your audience. A good looking website design itself is strong enough to keep your viewers bounce rate low. 

Quality content – Content is one of the main reasons your audience would stay and linger on your site. You should show content that's relevant to your target market and original. 

Clear site navigation – Navigation should be as easy as 1,2,3. Your audience member shouldn't have to worry  or feel confused when
trying to look or achieve something on your webpage. It should be intuitive and simple. 
How do you make your site look great? Start with your brand.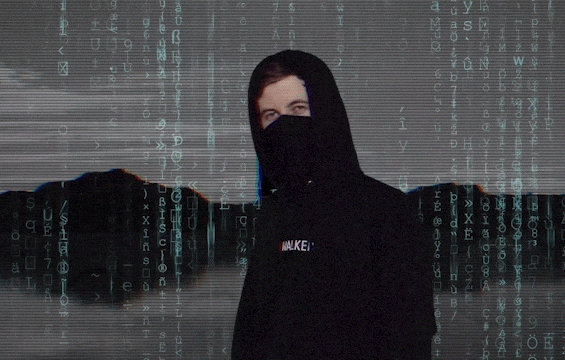 1) Brand Design 
The eyes of the public are very susceptible to visual stimulus. Thus your brand image is crucial to attract your audience. Everything from colour themes to the fonts you use can affect the public's perception of what your brand is. It is through proper art direction and design that you can convey strong messages of what your brand stands for especially on your website.
A study titled "Impact of color on marketing" found that up to 90% of snap judgments made about products can be based on colour alone, depending on the product.
Beyond color, you also have font choice. And yes, there are psychological factors that can influence the individual as well. psychology behind font choice as well. To designers, it is common knowledge to know not to use more than 2 kinds of font in any design including your website. Choose no more than three colors and two fonts to represent your brand. Write down the fonts and color codes and use them consistently across your entire site and marketing efforts.
2) Visual Image
As mentioned earlier, visuals and imagery can attract your audience very effectively. 
A website's visual and art design is so important yet so many people do it wrong.
Attractive visuals add value and credibility to your site. They help convey brand values and keep the public's eye captivated. They even help sell your products and services.
For example, if you're an eCommerce site, it is a must that your product photos are high quality and showcase the product in all angles.  On a side note, any image that doesn't have a purpose is a bad image. If you needed more incentive, one factor to take note of when designing your webpage are the size of images, as big images may slow down load speed of the page which is extremely important to SEO and usability. 
In short, ensure each image you use have a purpose and think about the image sizes when using them.
Ladies and gentlemen, this is where we start getting down and dirty on the technicals. There are a few things that website designers must take note of when creating a good website with a good user experience.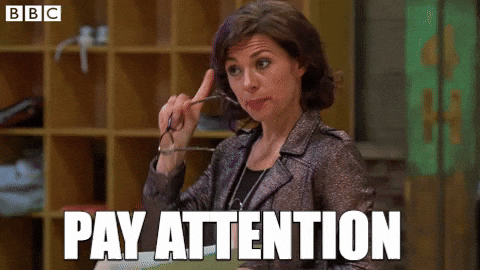 3) Responsiveness and Mobile Friendliness 
Responsive Web design allows web pages to render well on a variety of devices and window or screen sizes.  The fact that smartphones now account for over 51% of all online traffic, and tablets came in at just over 12% means that web designers and digital agencies must stay afloat and take full advantage of all these platforms. Besides that, Googlealso gives priority to sites that are mobile-friendly. You may see if your site is considered mobile-friendly by Google with their mobile-friendly test which you can find online. Finally, mobile-friendly makes for a better user experience.
4) Load Speed
According to Akamai and Gomez.com, their surveys show that nearly half of web users expect a site to load in 2 seconds or less, and they tend to abandon a site that isn't loaded in 3 seconds. To add pressure to the kettle, roughly 79% of online shoppers who have trouble with website performance say that they won't return to the site again. Thus, if you aren't fast enough, you won't be able to catch your customers. One way to know how fast your load speed is on your website is through Google page speed test.
There are a few methods you can do to increase your page load speed. Things like browser caching and making above-the-fold content load first do help a bit. However, one of the easiest ways is optimizing and compressing your images. As mentioned before, images take up a lot of bandwidth. Which is why it's important to only select and compress images that help convey your messages.
5) Search Engine Optimization (SEO)
To newcomers in the digital world, SEO is about optimizing your website so that it shows up in search engines like Google. If you've ever Googled something and you see the first few website links on the first page, that means that those websites have nailed SEO and have greatly optimized their sites.If done correctly, huge amounts of traffic will be directed to your site every month without any extra effort. If you site's SEO is neglected, your audience or anyone at all would never be able to find your page on Google. 
 Identify your target audience and perform keyword research accordingly.

Optimize your site pages after identifying your keywords and implement

on-page SEO

targeting those specific words.

Establish a  proper sitemap for Google to index your site.
FYI, These are the basics of SEO and are highly simplified. There are many other methods out there but these few steps may allow you to kick start your website to be a little more optimized on search results.
6) Site Architecture & Navigation
You've heard this many times already but we are still going to emphasize it, clear and quick site navigation is important for two reasons. 
Firstly it helps with SEO as it makes it easier for Google to index your site. Second is that with a better user experience, visitors can find their way around the site better and reduce bounce rate. The key is to have every page on your site to be within three clicks of any other page. To help you with this, mapping out your website before hand can give you a clearer picture of how it's going to be when its up. Proper planning is always important before execution.  
7) Online Presence
Take advantage of as many social media platforms as you can! It's crucial to establish an online presence. Start with the popular networks such as Facebook, Instagram, or YouTube.
Establish business pages to expand your networking channels as this will allow more visitors to connect with you through different forms of media.Ultimately, it will also lead to conversions to your website as it would definitely bring in visitors from your social media platforms. Moreover, creating a blog is another effective way to build a community and a great way to increase content.  Blogs are a great way to have a conversation with your audiences and obtain feedback to improve your website and brand.
Conclusion
In short, these are just a few tips and tricks to improve your overall website to be more user friendly and SEO optimized. Take note that these tips are just touching the surface of the water and we would highly encourage you to join us in learning more about the in-depth world of digital marketing. 
If you would like to know more about optimizing your content online, you can contact us at www.wedialab.com and we would love to collaborate with your brand ASAP.