Are you afraid that you are currently spending too much on advertising? Do you feel as if it's just not your money's worth in respect to the yielded results? Do you feel like traditional marketing methods was the way to go all along?
Well hold that thought and let me change your mind!
WHAT IS PERFORMANCE MARKETING?
Introducing "Performance Marketing" your one stop solution to digital advertising online. It is low risk, ROI-focused, and the best part about it is that you'll be able to monitor your results! 
Performance marketing is an online marketing method where the purchaser pays for the digital ad only when there are measurable results.  Before performance marketing, most traditional forms of advertising would see advertisers pay a fee up front for ad space, the issue was that you would never know if the ad that cost hundreds and thousands of dollars would ever see a conversion. However with performance marketing, advertisers only pay for successful transactions.
As mentioned before, performance marketing allows you to monitor and measure your results. Through advanced tracking systems and ad platforms, your ad campaign's overall metric and performance are tracked and reported to you. In fact, you can now see the entire click-to-consume path of your customers, and this can help you identify where to invest more and in which partners, which channels to produce better results. 
Besides that, performance marketing is ROI-focused. Meaning, you are ensured returns when spending and nothing goes to waste. This gives you more room in the budget to be used for other marketing strategies in order for you to grow and compete.
Gone are the days where advertisers would have sleepless nights worrying about their spendings on ad campaigns going to waste. It is because of this new landscape and changing practices that SEM and SEO professionals whom previously relied on keyword optimization have to figure new ways to make unique and engaging content.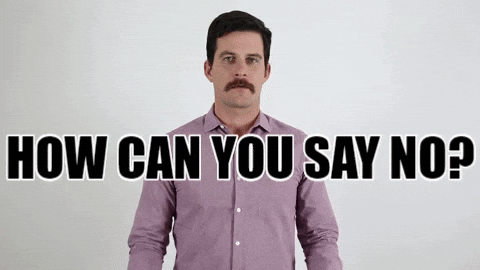 TYPES OF PERFORMANCE MARKETING
There are a few formats when it comes to performance marketing: 
Search Engine Marketing: There are two kinds of Search Engine Marketing (SEO) which are paid or organic. Paid SEO is where the advertiser pays for clicks to ads on search engines such as google.
On the other hand, organic SEO relies on the search engine's own algorithm to rank it to the top. 
Affiliates:  This method involves your company getting affiliate marketers to promote your brand. It is usually commission based depending on how many leads , customers, or followers they bring in. 
Influencers: Influencers or Key Opinion Leaders (KOL) are people or personalities that usually have a large audience following. The key is knowing which influencer is the correct one to target your market. How this works is usually the Influencer will promote your product in exchange for money or free samples. In terms of the costing, it all comes down to negotiations with the person and how well they can deliver results. 
Social media: Instagram, Facebook, and other social media sites are prime ad spaces to advertise because they are currently still one of the strongest social media platform with the largest online market. 
Native Advertising: This is where advertisers create click-through opportunities on websites to reach your target market. The challenge here is to offer quality content that provides value and makign smart distributions via the right publishers.
HOW TO EXECUTE GOOD PERFORMANCE MARKETING
After reading all about the amazing value performance marketing has to offer, it is now your turn to show your audience what YOU have to offer as well. 
Focus on a good landing page and offer, a bad landing page can deter visitors from converting and a bad offer can prevent them from clicking through. Moreover, it will affect your overall brand reputation and partners won't be as interested in promoting your product and brand. User experience is key here in this scenario, always keep the latest content and releases up to date and keep track of any landing pages that are under-performing.
Test and optimize different techniques and strategies for optimization of conversions and click-through rates. 
Choosing your traffic sources, locations, and making sure your traffic is coming from reputable sources is extremely important with performance Marketing.
Track and monitor things such as attribution, mobile vs. desktop, bounce rates, etc. show important data that can help you understand what works and what doesn't. 
Without proper analysis and execution, your campaign and your sales won't be as effective. Performance Marketing is all about building relationships between brands and publishers to reach, engage and convert the audiences.
WHEN DO YOU NEED PERFORMANCE MARKETING?
Finally, is performance marketing the right kind of marketing for your brand?
It is when you want to measure and keep track of your results of the advertisement

It is when you want to optimize ads in real-time as per the measurement.

It is when you want value for money in promoting your brand and product. 
Performance marketing is quite popular among small business organizations that have a limited budget. By investing in it, organizations are assured that every ad would result in an effective return on investment. If you are interested in getting your brand and product involved with performance marketing, we at Wedialab offers just that and more!

Wedialab is one of the best in the business in performance marketing, you can visit https://www.wedialab.com/ to contact us or find out about what we can do for you!