In this digital era flooded with never ending waves of online content, the public masses only hunger for more every day. The rise of social media and the internet has made us super dependent on it. 
As more people hopped on social platforms such as Facebook, Instagram, or YouTube, many of them transformed themselves into full fledged content creators. Through curating and crafting entertaining content such as videos, photos, or art, the social media influencer was born. 
Most of these influencers have full fledged careers online and they are mostly sustained by working with brands and sponsors. Big brands these days are leveraging influencers as part of their marketing schemes to generate awareness and it has evolved into a multi-billion dollar industry. 
Influencer marketing has definitely become one of the most popular choices of marketing methods in recent years. The problem with this is that, the market has become overly saturated with influencers that some turn out to be hoaxes or some just aren't effective in marketing your product. Many small businesses still remain uncertain about influencer marketing and whether to invest in it as a channel.
So does influencer marketing really work?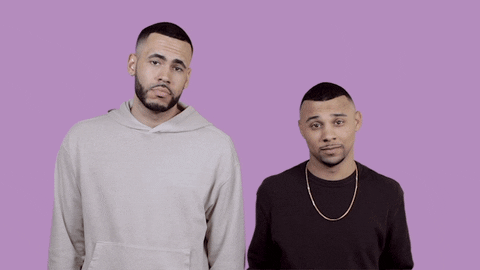 Many companies love it! It has proven to be as effective as most traditional marketing methods or even better. More and more marketers are finding it more measurable and better in achieving results.
Companies collab with influencers regularly even going back to the same individuals with a goal to increase brand awareness. If you ever see someone on instagram saying good things about a product or promoting it blatantly, half of the time they are paid to do it. 
This is how marketers sponsor an influencer with product or online content to endorse and drive traffic. However, influencer marketing can definitely be a miss for you even though you've spent a huge budget on it. The reason for this is not that influencer marketing doesn't work, it's often because their sponsored content is not thoughtfully planned, executed or aligned with the right kind of audience. 
Here are just a few factors that might be affecting your results:
Choosing influencers who are not aligned with your brand, or wouldn't normally use your product.

Not understanding the selected influencer's target audience before partnering up.

Failing to set clear terms and timelines for your agreement.

Pushing rigid scripts that hard-sells content leading to fans being turned off. 

Not setting up proper tracking, URLs or landing pages beforehand.

Selecting influencers who have a history of negative behavior on have controversial elements that might harm your brand image.
Truth be told, when executed correctly, influencer marketing works and there is proven data to back it up.The majority of companies plan to increase their marketing budgets this year, and Instagram is rapidly becoming the most widely-used channel in the industry.
Present here are statistics to prove that influencer marketing is the direction to go right now. 
1)  65% of influencer marketing budgets will increase in 2019.
As more interest dwells in the influencer industry, different groups are constantly trying to compete and stand out from each other. While there is currently over 3.028 billion people actively using social media and ultimately basing their purchase decisions on their social media engagements and opinions, the "how" is what needs a constant look into. A good iinfluencer approach should focus around social relationships that bring human elements to how people interact with products. At best, it needs to be authentic and based on a real connection with the influencers and brands involved
2) 17% of companies spend over half of their marketing budget on influencer marketing.
These 17% of marketers believe strongly in this marketing method. While this percentage is modest, it highlights how companies and marketers have shifted their beliefs to influencer marketing, particularly groups that are involved in ecommerce, fashion and beauty, gaming, travel and lifestyle brands.
3) 89% believe that ROI from influencer marketing is comparable to or better than other marketing channels
The only reason why many marketers in 2019 come back to influencer marketing is because the returns are quick and high. Many small business owners are always worried about investing in an emerging channel if it can't generate quantifiable results. However, the data has spoken and competition in this industry has never been healthier.
4)  Instagram ranks the best for the most important and impactful channel.
As most marketers and companies have noticed. One of the primary platforms for influencer marketing is Instagram. With over 1 billion users and an unimaginable amount of influencers churning out millions of sponsored posts each year, Instagram has become the most important influencer marketing channel. While equally as established platforms like Facebook and YouTube remain popular, Instagrams ease has spawned a huge variety of influencers with a direct line to many different kinds of audiences. 
5) Data suggests that Instagram will also attract a lot more marketing spend in 2019. 
69% of marketers plan to spend the most money on Instagram for influencer marketing this year. As mentioned content creation on Instagram quick and accessible compared to YouTube where it is only video focused. On instagram, influencers can create a variety of content that are versatile and active compared to YouTube. 
6) Instagram posts are the most used format of influencer marketing.
78% of marketers chose Instagram posts as their favourite choice of content. Sponsored Instagram posts are easy to produce, approve, and publish, therefore easy to scale up.
Compared to videos or content that require more effort to create, a single photo and caption requires relatively less production cost and effort, making it a more affordable option.
As much as we ship the concept of influencer marketing. The digital marketing world can be a volatile industry. Different forms of marketing are constantly popping up and evolving thus it goes without saying that we have to constantly adapt to current trends to be effective. As of now, we believe that most companies should test the waters of influencer marketing to see how effective it may be for their products before diving in.