Ever since the COVID-19 pandemic struck, many affected countries have implemented movement control orders to prevent the spread. While these efforts are greatly needed to protect lives around the world,, the economy and many businesses big or small have been affected negatively due to the sudden pandemic. It is reported that there is up to a 50% drop in retail sails due to the impact of the virus according to The New Straits Times and down scaling happening of businesses all around. 
Most businesses during these times will definitely suffer big losses. Thus, instinctively they make a hasteful decision to cut down on their costs as much as they can. However, cutting down your marketing budget during hard times might not actually be the wisest choice. In fact, businesses should do the opposite and invest into marketing instead! WHY you may ask? Well before we get to the answer, let these real life examples of well-known companies show you instead.

AirAsia Didn't Falter 
AirAsia has faced several crises that affected their business throughout the years. Most notable ones are the 9/11 disaster, SARS outbreak, bird flu, a 2014 plane crash under affiliate Indonesia AirAsia, high oil prices, and a currency crisis. These crises affected the worldwide airline industry greatly. But instead of panicking and cutting costs, Tony Fernandes, the founder of AirAsia, decided to invest in his company's marketing and advertising department. He stated that most companies cutting marketing during a crisis is a huge mistake and further commented that adversity is a great time to build a business.
Whereas, during the SARS outbreak back in 2003, most airlines were cutting their marketing and flights. However, Tony Fernandes tripled AirAsia's advertising campaign during that time. Even though AirAsia didn't completely fill the planes, the company made enough to cover the costs and also managed to establish itself in the industry.
General Motors Kept Their Head High
Furthermore, General Motors also did the same thing. Back in the 9/11 disaster where terrorists hijacked four airplanes and crashed into New York's World Trade Center. It was a total disaster and a frightening time. People were afraid and unwilling to spend their money. Car sales started dropping and eventually to a halt. But, General Motors took this chance and rolled out their marketing campaign called 'Keep America Rolling'. The company was offering 0% loans on all its cars and trucks. The campaign was a success as the automobile sales started to increase slightly and the whole U.S. economy began to see hope.
This made the rest of the automobile companies in the industry do the same as General Motors. The company estimated about 1 million total sales of cars and trucks by the end ofthe year. Thus, it was a right call for General Motors to promote the right marketing campaign at the right time. Finding the room to innovate and improve can make the big difference in boosting your business during times when your competitors are holding back.
What's The Best Solution?
Now you may ask yourself, what if I invest more in marketing but it doesn't actually reach anyone? The real question is, have you actually found where your audience went during these hard times? 
The answer is ONLINE.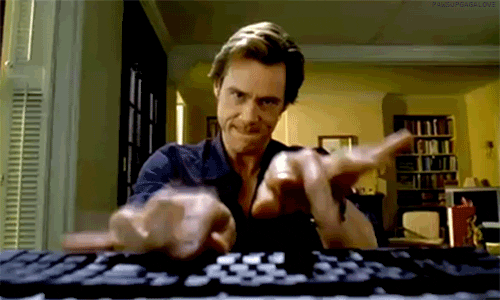 During the partial-lockdown in Malaysia, the best way businesses can boost their sales and brand is through the means  of digital marketing. Think creating engaging online content, driving website traffic, and ultimately converting sales.

Everyone is at home now finding ways to keep themselves socially fed and entertained thus the internet and social media satiates this thirst. Based on The Star Online, it shows that Facebook is the No.1 social media platform that generates the most user activity during Covid-19 which is higher than the stroke of midnight for the New Year, one of the most popular times to share. Therefore, Facebook is reliable for people as a primary way to get the latest news. Most people use Facebook to understand what's happening with the virus and try to stay connected with friends and family, particularly as they work remotely from home.
Besides that, we can see the engagement rate of The Star Facebook page increase drastically from 25 February to 19 March 2020 including likes, comments and shares. There are 2.9k likes, 765 comments and 1.9k shares on the latest post; whereas, 737 likes, 320 comments and 155 shares on the old post. To summarize, a 459% increase in the page which means a large number of people browse social media during this period.
Digital marketing is essential to the success of your business, regardless of the industry, times of economic recession or prosperity. Whenever we talk about leads, conversions or even users reaching your website, all is solely done by marketing. Without marketing, people wouldn't know about your brand or about your products and services. More importantly, they wouldn't know why your products or services are better than others, in terms of pricing and quality.
Good digital marketing during these times will lead to: 
increasing the visibility of your business;

increasing the credibility and market share of your business;

increasing the number of visitors to your site;

increasing the number of returning customers;

increasing sales;

generate profit growth;
Still not convinced? Why not get a  FREE CONSULTATION with us today instead! 
An ace in Digital Performance Marketing, we at Wedialab cater only the best solutions for all your digital marketing needs. We are a passionate team of young and creative marketeers with a combined experience of more than 11 years in the digital field. We service clients from multiple countries around the world while managing ads spends of more than RM 1 Mil Per month for our clients, from executing Social Media Strategies, Web Programmatic Buying, Search Ads and many more crucial strategies.